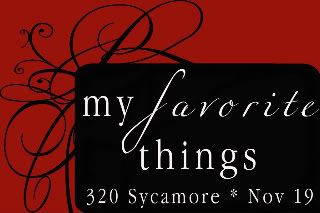 Today is My Favorite Things party over at one of my favorite blogs
320 Sycamore
. Given the name of my blog I thought it would be fun to participate. So here is a small list of some of my favorite things at this moment. The list continues to grows and change so I'll keep you updated when I find more favorites.
Artisan Bread in Five Minutes a Day
is seriously the easiest way to have home baked bread everyday. Seriously. I love this book. All you do to make the recipes in this book is add the ingredients to a bowl, stir, let rise, and put in the refrigerator or use right away. It is that simple. There is no kneading and you don't need special equipment. We love the recipe for white bread, full of butter, yum.
Johnson's Bedtime Moisture Wash.
I love
this baby wash. After Addie has had a bath in this stuff I can't stop smelling her./.
Gold Bond Ultimate Lotion
I have really dry skin, especially in the winter. My legs get so dry that they start to look like I have scales. This is the first lotion that has actually helped make my skin softer, and kept it that way all day!
Jamberry
by Bruce Degen. This was one of my favorite books when I was little. Now, it is the only book Addie will actually let me read before she turns the page. It has a fun rhythm that I have memorized and full colorful pictures.
While you were sleeping. Still one of my favorite moves of all time. I love to watch it even more around this time of year.
Burt
Bees Lip Shimmer.
I love the minty smell, light feel and find of color. This feels like you're wearing chapstick but it looks more like a gloss.
That's the beginning of my list. I have a lot of other favorite things but I also have a toddler crawling all over me begging for attention. What are some of your favorite things?